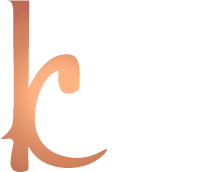 Your Endless Journey to Wine Enjoyment Next Course Nov 18 Kcuvée One Year Anniversary Party!
Join us Novrmber 18th for a very special anniversary edition of Bubbles From Around the World!
The gift of education is priceless. Gift them something they'll cherish forever with an experience they'll never forget!
The journey of wine knowledge may be endless, but Kcuvée will be your favorite stop.
Fun, beautiful, informative and empowering, Kcuvée is a new kind of wine school: a first-person sensorium that will take your palate to the next level. Whether you're looking to have a fun night out with friends and loved ones, entertain your clients, or simply have a curiosity to learn more about wine, Kcuvée provides an education that will unlock your palate and change the way you sip Shiraz and taste Tempranillo. All current courses are held at the beautiful Emeril Lagasse Foundation Kitchen House & Culinary Garden. 
We love to create custom experiences and events. Choose any one of our five courses to wow your friends or top clients at your choice of venue. Contact us today to see how we can create a special event tailored just for you!

Experiences & Services
Engaging all five senses, Kcuvée brings the terroir of the world to you through an experiential, tactile wine education experience. Discover unknown grapes, learn the stories behind the labels, and most importantly, discover what you truly enjoy so 
you'll never 

punish your palate again. With understanding and education comes empowerment: choose more of what you like.
Introductory Wine Course
Discover Kcuvée's unique wine tasting model. Use all five senses to better
understand wine and your own preferences. Through this course you will gain all the tools you need to start your wine journey and enjoy the themed tastings we have developed for you.
Wine Regions of the World at a Glance
The more you know, the more you enjoy wine. Join us to travel to Kcuvée's favorite wine regions of the world. Discover new and classic grape varieties, and let us surprise and indulge your senses.
Big Bold Reds
Explore the biggest, boldest, richest red wines of the world. If Cabernet Sauvignon, Shiraz, and Tempranillo are among your favorite grapes, don't miss the opportunity to taste their best expressions around the world.
Bubbles from Around the World
Bubbles represent celebration and joy. Discover the
" the regions leading in sparkling wine production and the newest trends in the industry"
. Learn the differences between Prosecco, Cava, and Champagne and join us to taste our favorite ones.
France Discovered
Embark on a journey that unveils the classic wine region of the world. Discover what has made France the ultimate wine country. Unveil the mystery behind French wine labels and become a connoisseur.
Services & Custom Experiences
"Kcuvée provided me with the most educational, engaging, and multi-sensory experience! Not only did I learn so much about wine, but had a great time socializing with the group. I would highly recommend Kcuvée for any gathering or corporate event!"